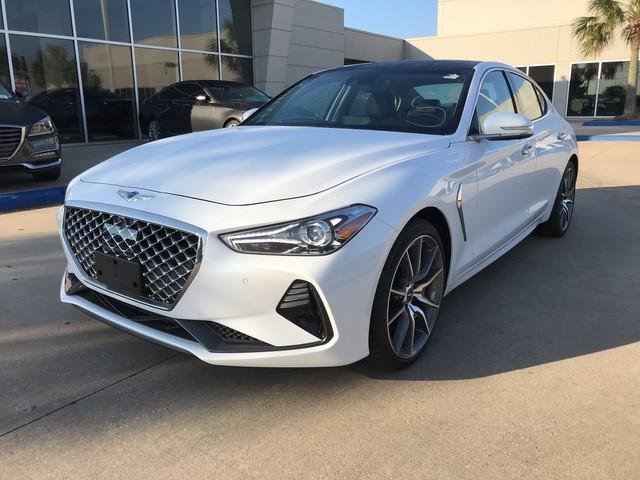 Genesis is gradually making its presence felt across the United States, largely thanks to the introduction of the exciting G70 sports sedan.
In the first half of this year, the South Korean car manufacturer sold 10,007 vehicles across the country. That's nothing compared to the likes of Mercedes-Benz, BMW, and Audi, but it is a 37.8 per cent improvement on the 7,262 vehicles sold during the first half of 2018.
Last month proved to be particularly successful for Genesis as it sold a total of 1,887 vehicles compared to the 796 it sold in June 2018.
The main reason for this significant jump in sales is the introduction of the G70, the cousin to the Kia Stinger. A total of 5,715 units have been sold in the fast half of this year and in June, there were 1,193 examples sold. By comparison, 3,353 Genesis G80s have been sold this year while 939 Genesis G90s were sold over the same period. These figures represent a significant 40.6 per cent decrease in sales of the G80 over last year and a 41.9 per cent decline for the G90.
Genesis hasn't said why sales of the G80 and G90 have decreased so significantly, but we suspect some customers are opting for the smaller and sportier G70 rather than its larger siblings.
"Our year-over-year sales growth represents far more than an uptick," chief operating officer of Genesis Motor America Erwin Raphael said. "Over the last three years, Genesis has already earned a reputation for consumer loyalty and satisfaction, and we are now well along the way to having a retail network to begin to achieve the sales to match."
https://www.carscoops.com/2019/07/g...e-jump-in-u-s-sales-thanks-to-the-sporty-g70/